Build Create
+ Remedial Work
Alinement
A distinctive construction company, focusing on delivering a collection of specialised trade skills all from the one company.
"We build homes, renovate, complete remedial work, and offer craftsmanship from our workshop.
Alinement allows the flexibility for completion at any stage of construction.
Sustainability
We focus on quality, timelessness and sustainable living and understand what matters to you.
Operating in inner city Melbourne and surrounding local areas, we are unique in tailoring building design, functionality and solutions to suit your needs with ease and simplicity. Alinement can provide a single trade or a collection of trades.
Value & Understanding
We place great value on the highest standard in a safe, professional and timely manner.
Our principles and standards are of the utmost importance to us with our key outcome being high quality sustainable living.
'Alinement' understands the need to take away stress by acting quickly and efficiently and providing our expert skills.
Hands-on
Alinement is 'hands-on.' With over 25 years of building and project manager experience, the primary focus is being consistently on site.
Knowledge
Our Team has extensive knowledge and practical experience in all trades. We believe in quality and providing exceptional customer service and commitment.
Trades
Alinement uniquely offers a comprehensive range of skills from the one company. This assists clients in all areas of building design and property development.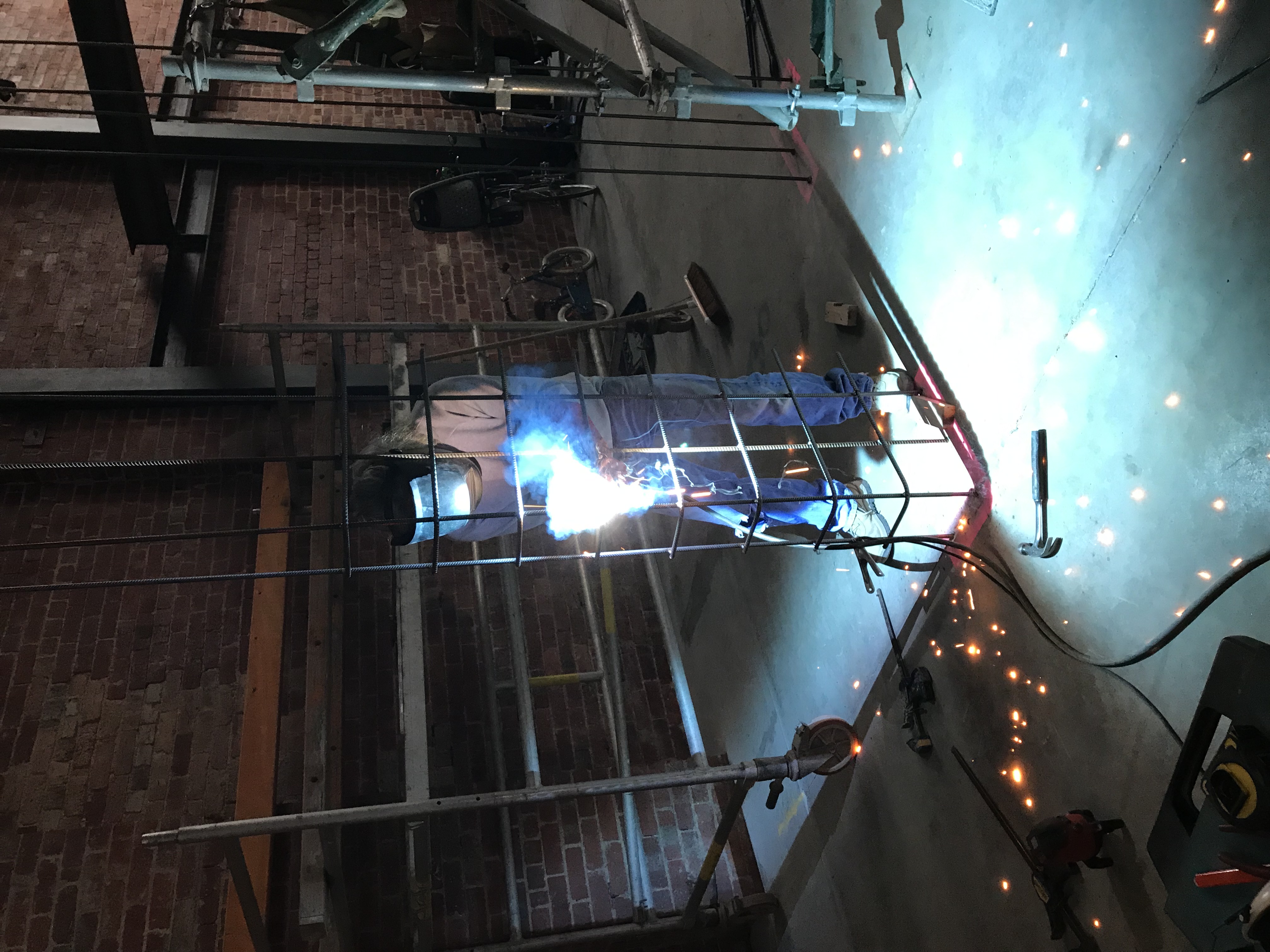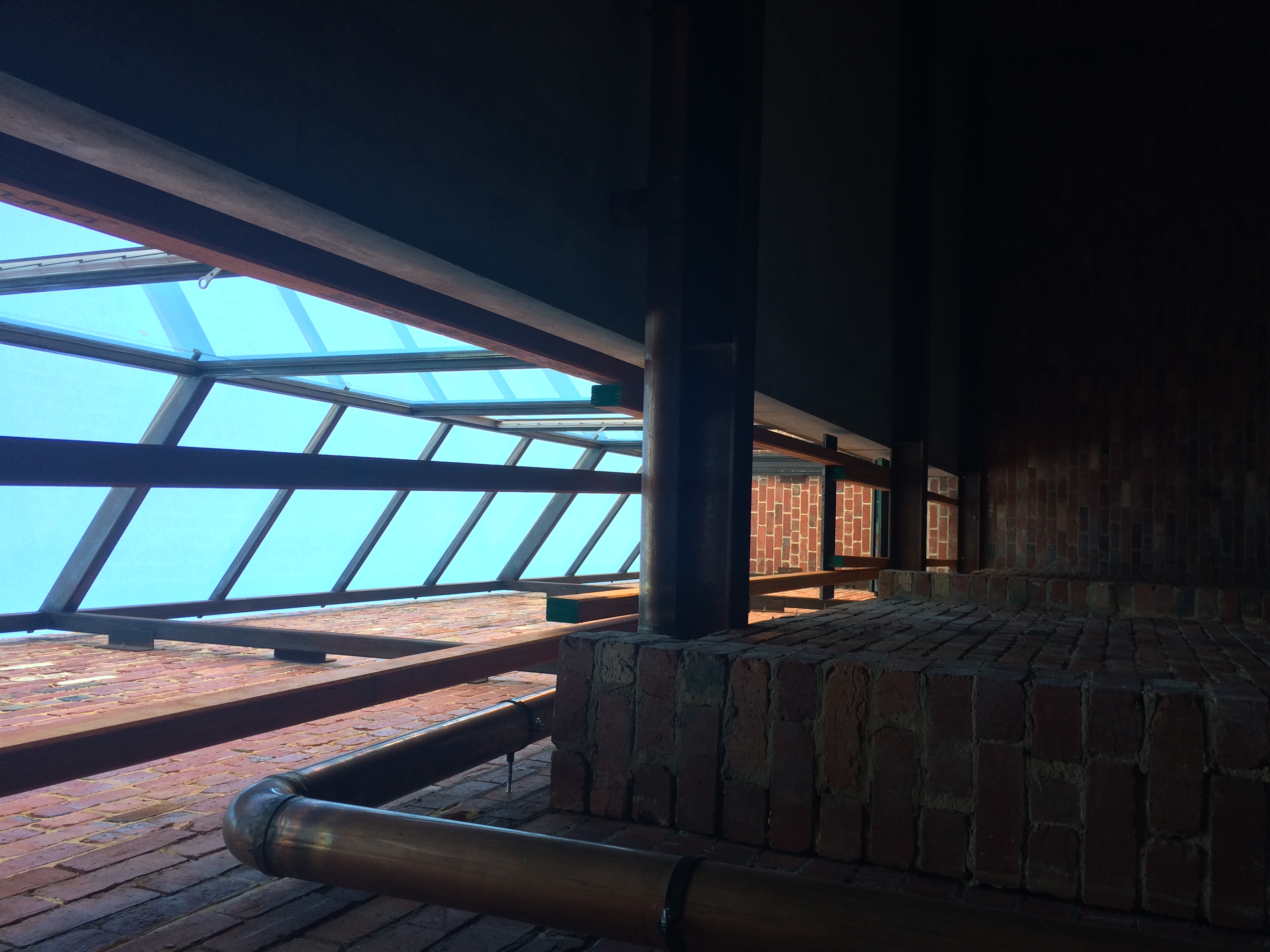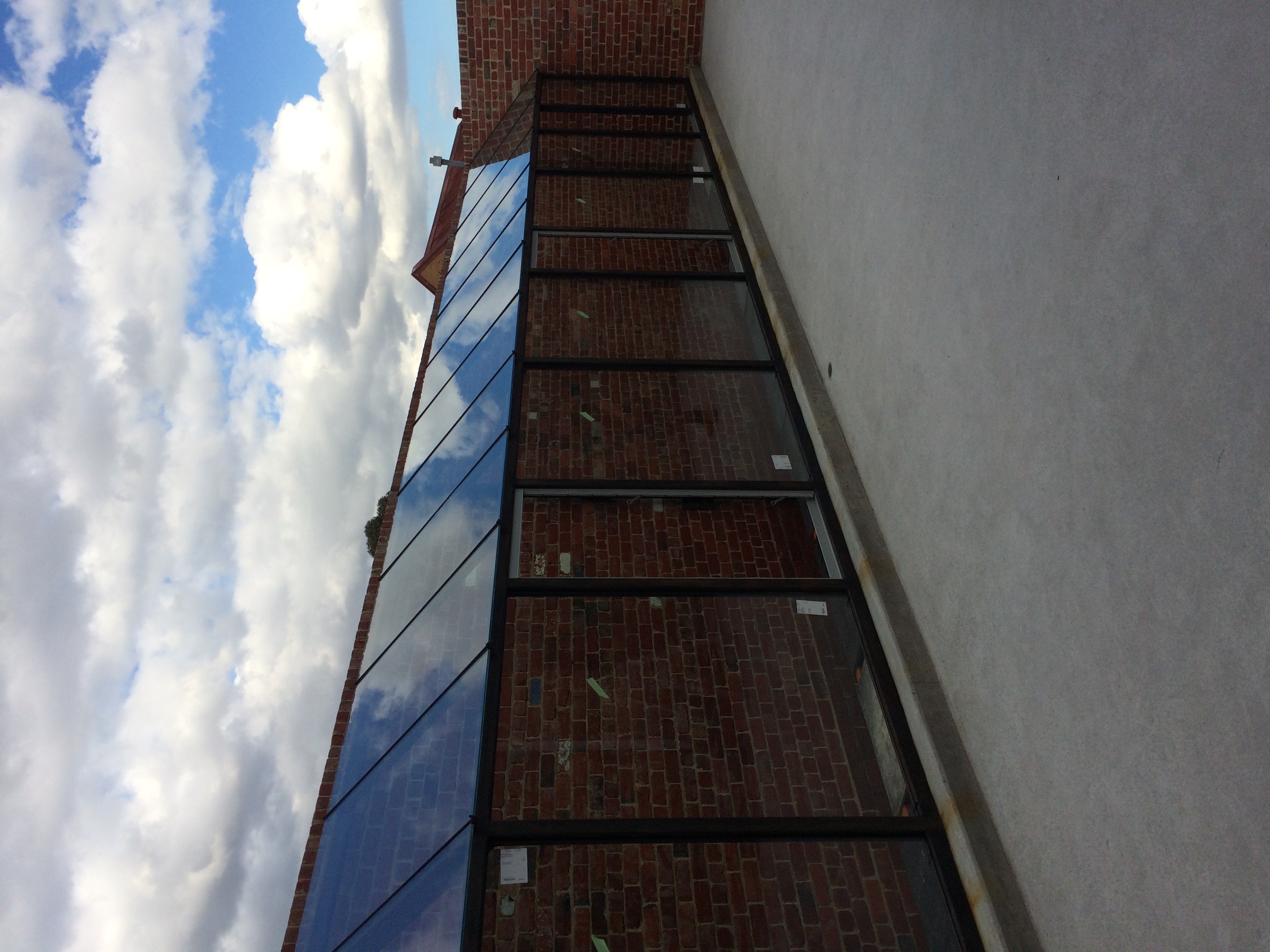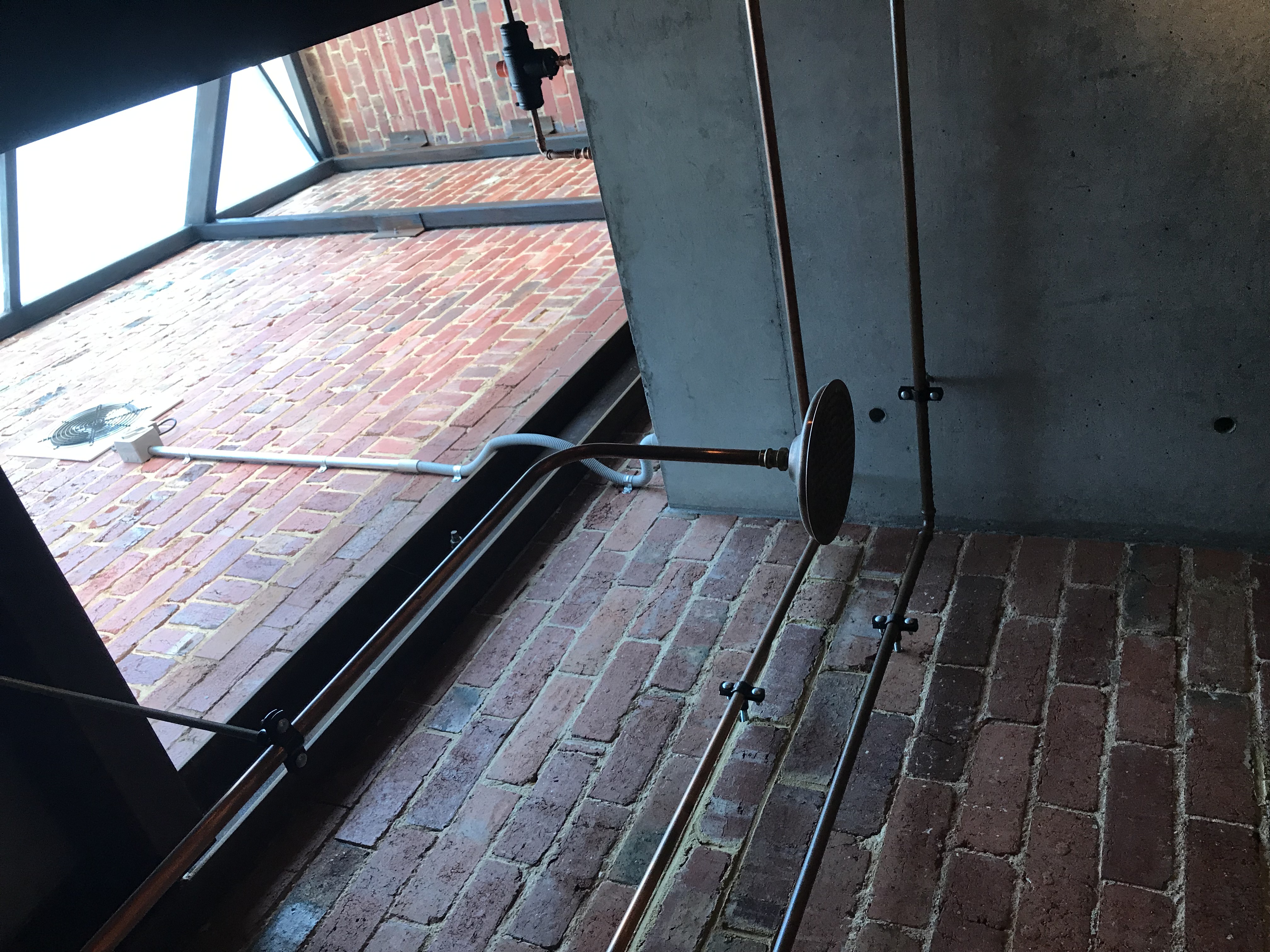 Click below to find out more about our Trades:
Project Management
Alinement understands the various needs of their clients.
Many people carry out their own renovations or construct their own project using their own skills to save time and save money. An owner builder must accept the same responsibilities, risks and liabilities as a licenced builder. This will include responsibility for insurance and occupational health and safety of workers on site.
We recommend where the building permit is in the owner/principal's name, the owner should engage a building team as a Project Manager. Engaging a Project Manager gives you the expertise and flexibility you need at a reduced cost and full control of your project.
If building is not your forte and you would like to be an owner builder, Alinement can act as your Project Manager and offer specific/combined trade services.
project development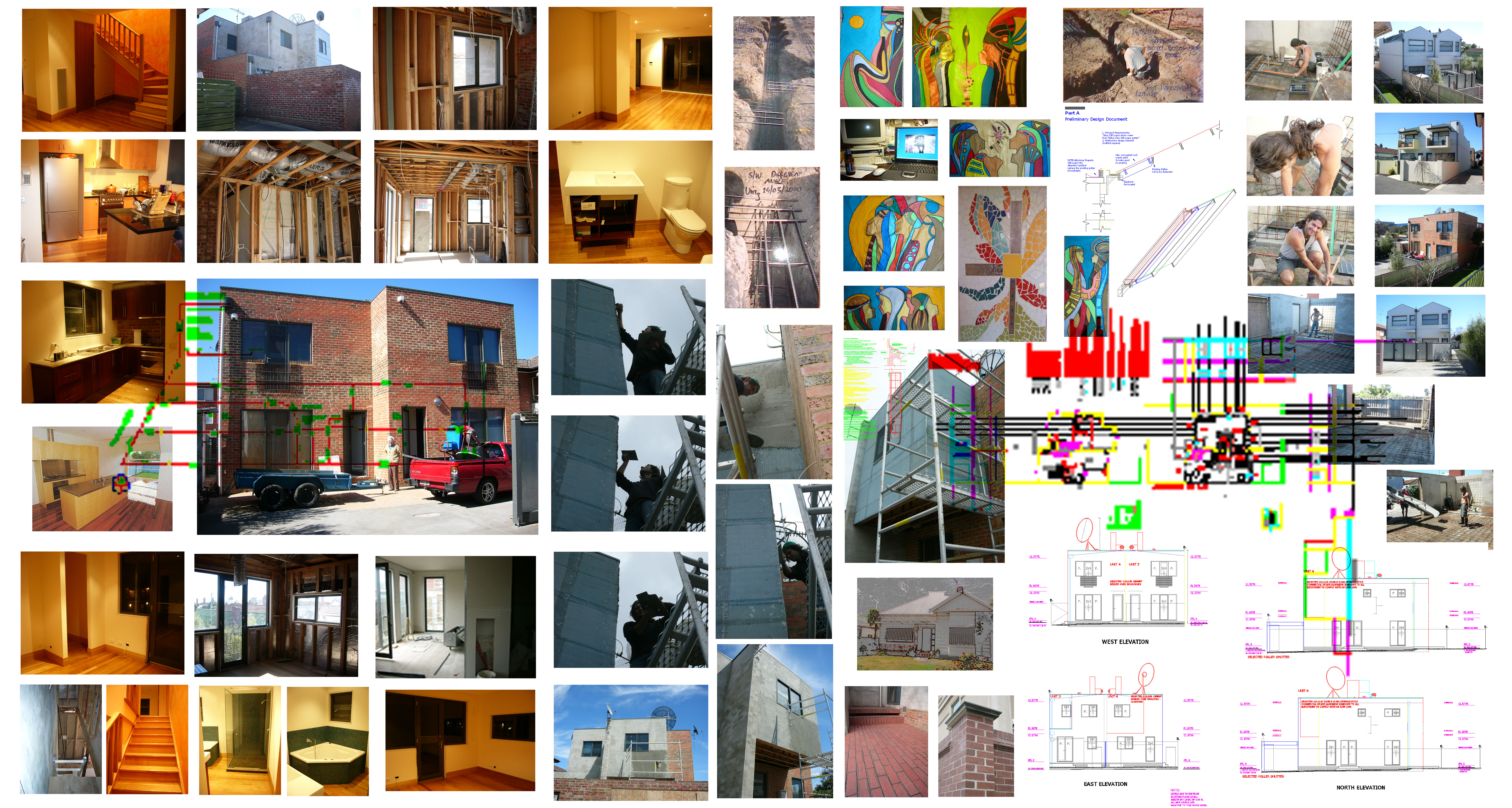 Trade Solutions
Alinement is creative, quick to identify a core of a problem and solution orientated. We can assess and report defects on a visual basis including rising damp. We then provide you with independent information on the condition of your property.
We provide Dilapidation Reports and follow 'Guidelines Standards and Tolerances' Australian Standards and Building Codes Australia for defective work BCA
Apart from listing defects and providing a photographed Dilapidation Report, getting us to carry out your home inspection is to provide advice to you. This includes regarding the general condition of the property and to form an opinion in comparison to a home that is of similar age and construction that has been well maintained over the period of its life.
Drafting Services
We know that drafting is essential when starting your building project. It helps you understand and visualize what is about to be constructed. Think of the drawing as a contract. It avoids discrepancies and misunderstandings and forms part of our schedule contract.
Alinement consults with you and puts your ideas and creations on paper offering expert advice along the way.
Carpenter Services
At Alinement's Workshop, our craftsman deliver the utmost quality workmanship with careful consideration to design, function, sustainability and timely completions, in accordance to our Drafting & Design concepts and our custom approach.
Alinement realises that building companies requiring carpenters may find it a daunting task. With a craftsman carpenter on board we are highly skilled and flexible.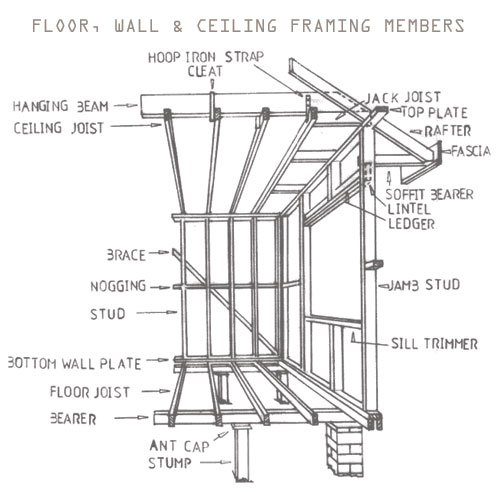 Remedial Brickwork
Restoring dilapidated brickwork to its former glory is an art form that few highly skilled tradespeople possess.
Old Richmond Plaster is an artisan bricklayer and solid plasterer for over 25 years carrying out brickwork repairs, such as mortar erosion, rising damp repairs and cracks.
Mortar Erosion can occur from a variety of reasons including weak mortar mix, salt damp, old age and atmospheric conditions. Depending on the cause, there are treatments available.
Rising Damp in Melbourne is largely present and a common problem, again with few highly skilled tradespeople being able to treat with long term results effectively. Brickwork with rising damp is left with what is known as 'Salt Damp'. Alinement assesses and specialises in treating the affected areas.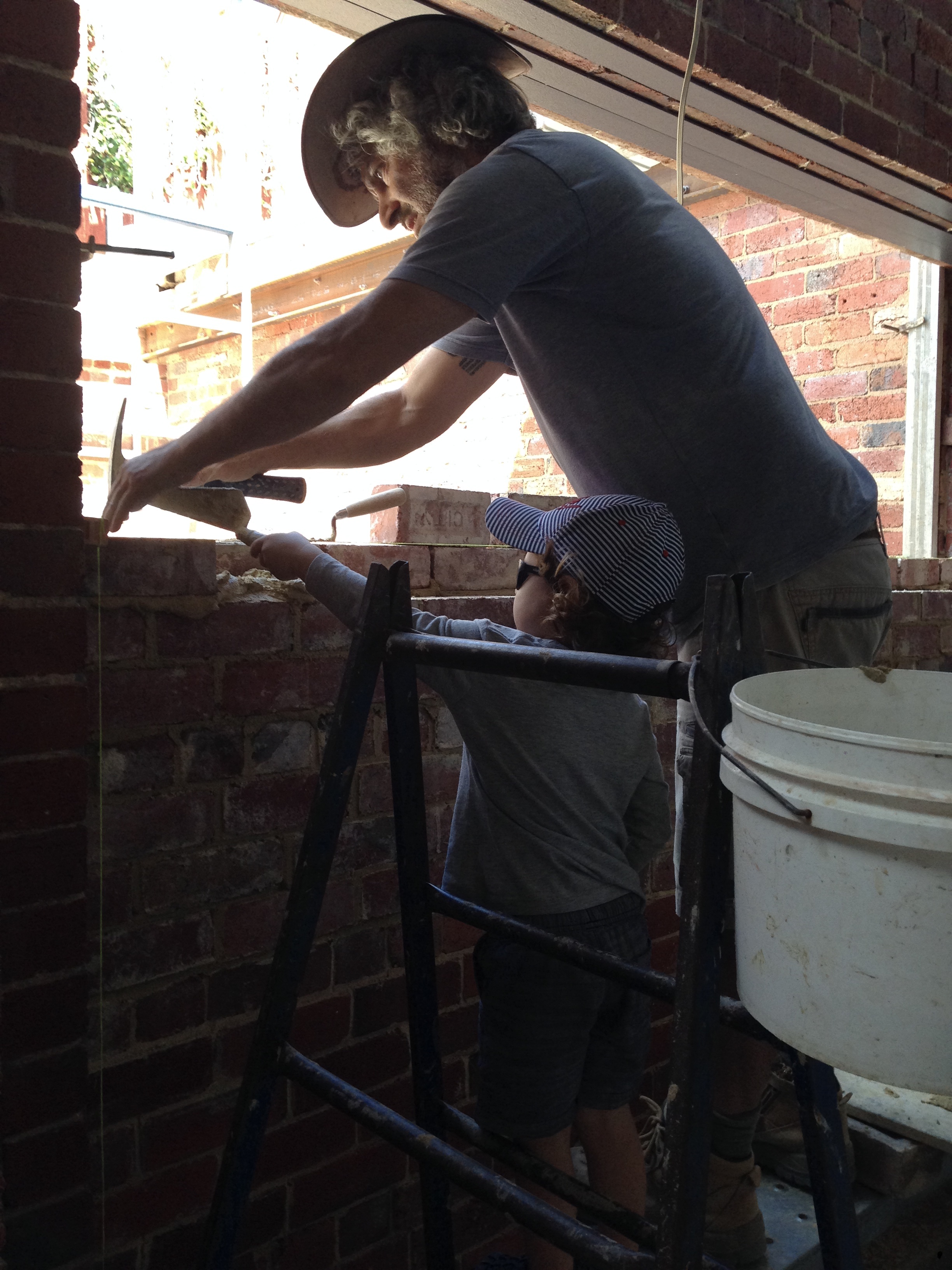 Solid Plaster & Remedial Work
Solid plaster is an art and requires a highly specialised set of skills. The cement mix is an indoor and out door product, an artist will call it mud.
Mixing mud your ratio should be 4 parts washed sand, 1 part cement water-proof/salt retarder. Opt for a finish coat known as white set. This is hard plaster mixed with lime.
What is Matching Colour and Texture?
Matching a finish requires a practicable approach. The purpose of this is to break visual impact. Alinement can uniquely incorporate this by adding a physical joint, a door/window, downpipe or other similar separating materials where possible.
The owner or agent at the time of construction specifies construction that does not allow for movement. Cracking will not be a defect.

Formwork | Steel | Concrete | Polishing
Concrete is increasingly finding its way into our homes and offices, transforming this stereo typical 20th Century Industry into a timeless and sustainable generation of its own. Our custom approach gives our clients the artistic freedom to create a unique statement for your next project.
We create formwork by hand with the upmost care and accuracy.
Alinement can make mould work to form a desired shape with concrete such as slabs, support beams and walls as well as creating custom furniture, bench tops & wall panels in concrete, transforming building material into timeless and sustainable design statements with incredible strength. We are able to create statement pieces that are truly unique taking on a sculptural quality.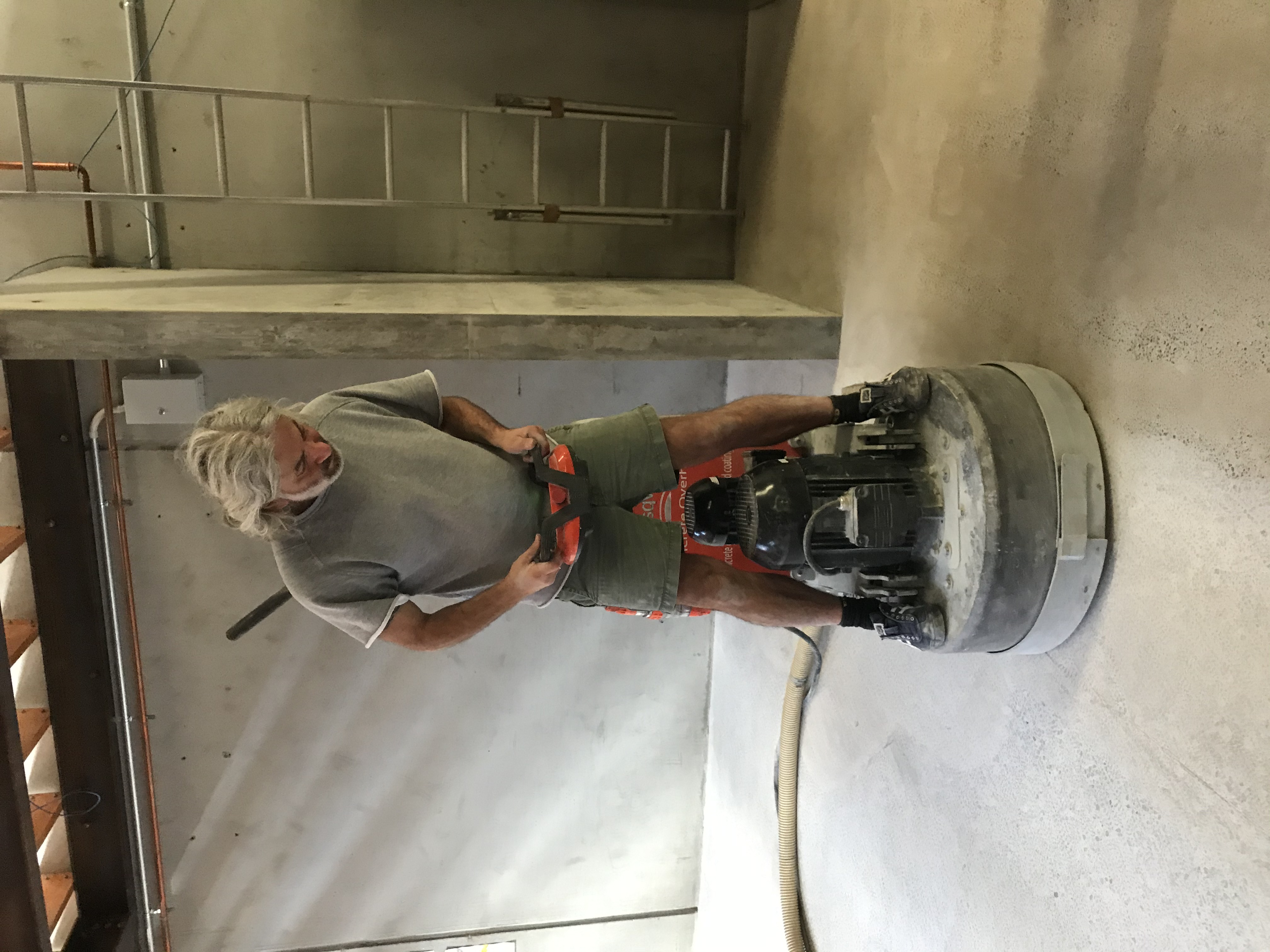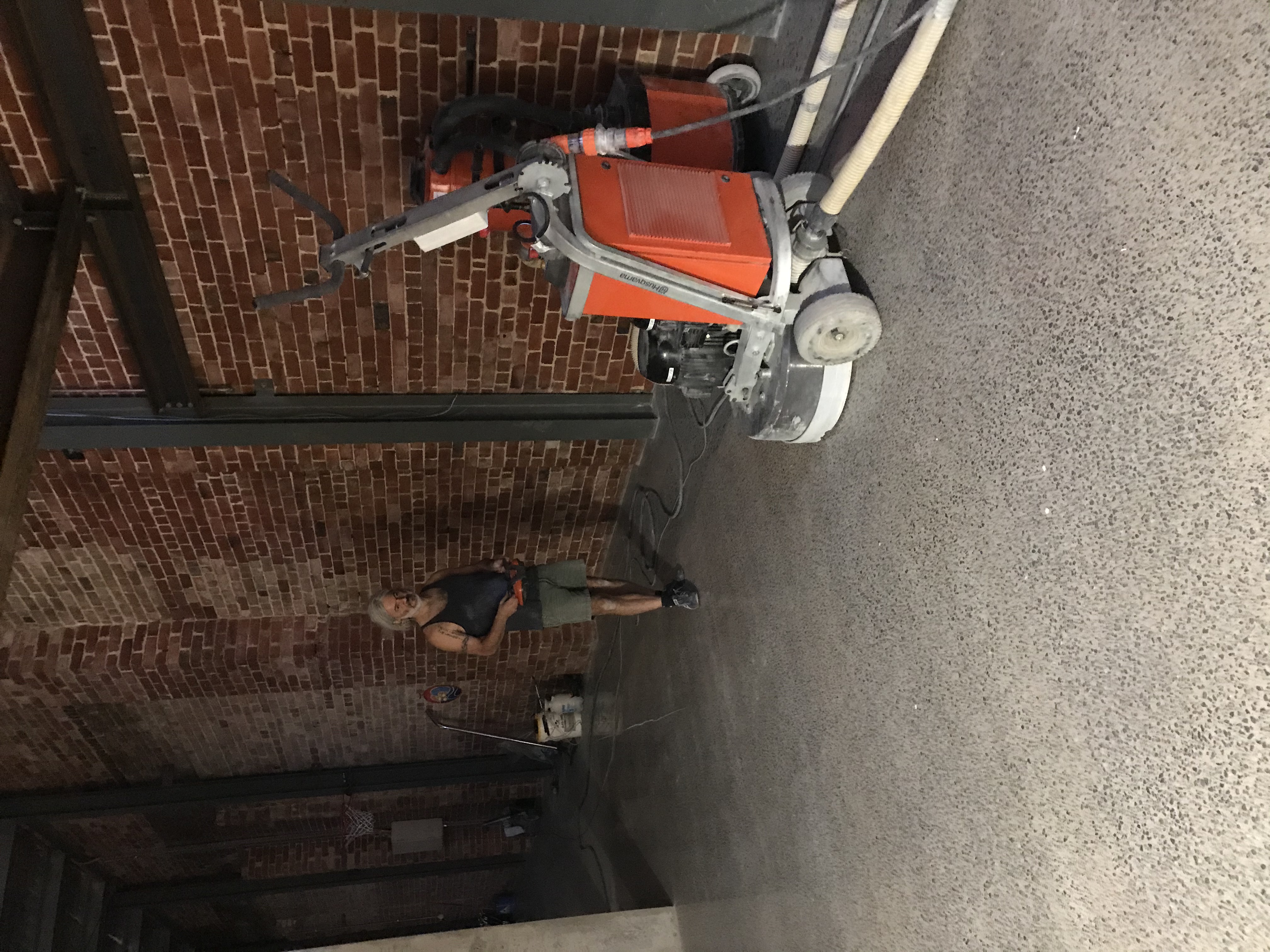 Security Cameras ++
CCTV helps add another layer of security to your home. When you have a security system installed a motion detector triggers the alarm. CCTV can provide footage and evidence of what has caused your alarm.
With the availability of cost effective, reliable and fast home internet options, the ability to view CCTV video from a remote location has become a viable and popular option. We can install and do all remedial work required after installation. Consider us a one stop shop.
Smoke Alarm
Replace battery with Ultimate Lithium
Update: The smoke alarm that thinks, speaks and aletrs your phone Nest Protect
Repair
Damaged walls | Damaged flooring | Damaged bricks
Hardware Replacement
Deadlocks | Latches | Doors | Windows | Spiral balances
Increase the energy efficiency of the house with new led globes
Outdoor Maintenance
Paving works | Landscaping | High Pressure Cleaning
STOP Water Leaks
Plumbing Repairs
Burst pipes
Leaking roof
Plumbing Replacement or Installation
Hot Water Service | Gutter | Taps | P-traps | Washers
Kitchen Sink | Laundry Trough | Dishwashers
Install water efficient shower-head
General
The price is based on clear and free access to all aspects to the contract scope | claims: Property Maintenance may be served at the end of the day everyday, in some cases upfront | claims: Building Services may be served at 5 business day intervals; with the first claim 5 business days after commencement | disclaimer; this quote was prepared based on the information calculated at the time of quoting, should revised information become available at a later stage changing the contract scope then the quote may be invalid or revised | principal indemnifies Alinement Pty. Ltd. from any unforeseen | adjustments to be made for inclement weather also rise on material & trade services. Note minimum charge 5 hours per day and/or 5 metre squared and/or 5 metre linear. Price subject to prime cost & provisional sum ascertainable items.
If you wish to proceed with the works please provide confirmation with appropriate deposit via return email or in writing to our office for our early attention. Sequential work is scheduled on receipt of payments due.
Cooling-off Period
You may end the contract within (5) clear business days after signing or accepting the Contract Document. Deposit is a form of acceptance. Deposits are not refundable. Ending a Contract must be done in writing and delivered by email or Registered mail. All fees incurred till date must be paid for Contract to end
Your first consultation involves discussing your concepts and aspirations for the project or repair work and your budget. We talk about your 'must haves' and your 'wishes' and how to transform these into a timeless sustainable design or solution that will cater for your lifestyle.
Where projects are on a smaller scale, we will compile all the relevant documentation, based on your drafted specifications and provide you with a quote for your review.
Where projects are on a larger scale and, or require more complex solutions, to be able to provide you a price and give you the best advise, sometimes we need to take a good look at all the factors and the conditions for your project or repair work. This takes time on site and in the office namely 'administrative time'. Our in depth quotes are fairly priced. The utmost care is taken to give a price and avoid unnecessary 'variations' over the term of the project.
Alinement operates with honesty and integrity. An important thing to remember is 'the planning' of any project is critical to fulfilling a project to the highest quality and mitigating cost.
Paying for an in depth scheduled scope of works gives our clients the ability to make informed decisions about their project from beginning to end so there are no surprises.
Our quotes are valid for 30 days. We understand it takes time to make a decision. If you are happy to proceed, date of commencement will be scheduled in and confirmed once Claim/Payment has been received.
The total cost of your project depends on the scale and type of work required. Fixed pricing is given, so you know the cost at the beginning of your project and there are no surprise expenses on completion.
Payments are due at different stages of the build. Most projects include deposit, demolition, base, frame, lock up and fix. Alinement operates through Method B of the Domestic Building Contract Act 1995, Section 40 of this Act does not apply.
Prior to work commencing on your project, you will be provided with a contract, which outlines our payment terms.
In some cases, Payments are due at the end of the day every day or upfront.
The scope of the Building and Construction Industry Security of Payament Act 2002 extends and applies to Alinement's Contract &/or commission.
For Emergencies, there is a non-refundable call out fee.
For Site Visit, fee will be deducted where Alinement is awarded the work.
To commission Alinement for Emergency call out or a Site Vist   Click
Yes, we encourage Owner Builder Projects. We work side by side with you, providing our expert knowledge and hands on practical experience.
Yes, all our trades offered are in our 'trades' section. You may wish to use a single trade or a collection of trades for your project.
Yes, this is one of the reasons we are unique. Our contract agreement allows the flexibility for completion at any stage of construction. For example, if all you need is foundations and excavations or concrete stumps with bearers & joist, Alinement will make it happen.
Yes, where you have a vision or need direction, we offer a full suite of services and guidance throughout every stage of your project.
Yes, at Alinement, we value transparency. This should be an enjoyable experience for you knowing exactly what to expect and when. Our in depth schedule ensures we have a clear plan in place and a fixed timeline built into your contract.
Depending on the scope of the project, it is possible you may be able to live in your home during construction, however it is not guaranteed. Your safety is our priority and the more complex the project, the more difficult it will be for you to live in the home during construction. We can discuss this with you during the consultation stage.
Yes, this is a fundamental part of your project experience. Site visits are coordinated for you, to ensure we are complying with OH&S requirements. In addition to this, we provide you with regular updates on the progress of your project.
No, make sure you replace the battery with a lithium battery and test the smoke alarm.
No, emergency works by a licensed builder with experience can carry out the repair.
Availabilty depends on the urgency of the work.